This site contains history, like a museum does.
It was last updated in 2008, except for this text, which was updated in January 2021.
Times have changed and not all the information is current.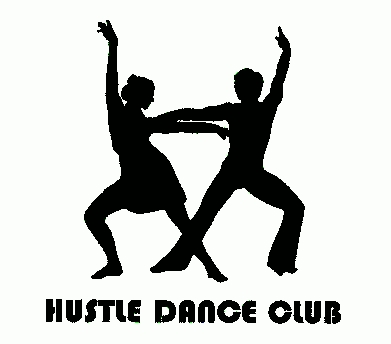 Welcome to the WWW server of the Hustle Dance Club.
The Hustle Dance Club is a nonprofit organization
dedicated to disco dancing all night, every night.
Is it a hobby? an avocation? a mission? a crusade?
a way of life? Who cares? Let's dance...
"Things may come to those who wait,
but only things left by those who hustle."
... Abraham Lincoln "I'm reporting for duty as a modern person.
I want to do the Latin Hustle now!"
... Zippy
---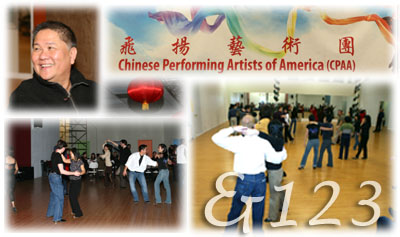 Hey Hustle Dancers: Our Tuesday Hustle Lesson and Dance has moved to:
CPAA (Chinese Performing Artist of America) www.cpaaartscenter.com
6148 Bollinger Road, San Jose, CA 95129
(In the corner of Safeway shopping area at the corner of Bollinger & Miller).
8 pm-9 pm Three Lessons: Beg, Int, and Adv Hustle lessons with Raul Ante,
Wendy Dalal, Joy Ro, and Stephen Ward
9 pm Dancing till midnight.
$10.00 For lesson+Dance or Dance
Any question please call Raul at 415-467-8830, see ya there...
---
Wednesdays: Warren's Dance Studio (The Furniture Store)
206 Airport Blvd. SSF, CA. (between Grand Ave and Baden)
Int Hustle lesson with Raul Ante 8pm-9pm, dancing till midnight.
$10.00 for lesson, dance is free. Dance only $10.00.
Spacious dance floor with mood party lighting and great sound system,
drinking water and light snacks provided. Parking at First National Bank
and surrounding streets is free.
www.warrensdancestudio.com
Any question please call Raul at 415-467-8830.
Grand Opening Party Saturday March 8th RSVP only.
Call 650-465-8787 or email eventssignup@yahoo.com

---

Our Thursday night spot, Club BDS (aka Ballroom Dance Supply) is at
881 E Hamilton Ave, Campbell. Click on the photo above for more shots.
8-9pm, Int. Hustle lesson with Stephen Ward and Yuko, and Beg. Hustle
lesson with Joy and James King. Then followed by dancing 9-12pm
and dinner at 9pm. Typical meal: BBQ Chicken, rice with vegetables,
a nice salad, soda and juice, and cake with icecream for dessert.
$10 for everything... Music Mix: Hustle, Salsa, Nightclub 2-Step,
West Coast Swing, Cha Cha. Click here for a MAP Note: from 17
go to light at Bascom. Do a U-turn and come back towards 17.
No big sign yet on Hamilton, it's same parking lot as Woodpecker
Furniture and Central Animal Hospital. Go towards back of lot and
it's on the left. Plenty of parking...

---
Hustle Dance Club News:
---
Where to go Hustle Dancing:
---
Hustle Dance Club Images:
---
Dance/Disco Links:
---
Please E-Mail any comments or suggestions about this page to:
mmcohen at ranx.ucsc.edu
Michael M. Cohen, Minister of Information

Snail-mail or phone:
HUSTLE DANCE CLUB
P.O. Box 945, Brisbane, CA 95004-0945
(415) 467-8830
Raul Ante, President

This site is supported by our host: a2i Communications, Thanks.